Update 16 has been released, LiteBringers! It is packed with new content and features. Let's take a look!
In the last few weeks, we already gave you a glimpse on the new adventures and challenges that are waiting for you.
Make sure you are well prepared when you head out unearth the dark secrets of Ankharash, an arid desert land shunned by the living. You better get your hands on gear with immunity lest curses befall you and sap your strength.
If you are more in a jolly mood already, you can look forward to the start of Winter Solstice on December 17. It will not only bring some delicious festive treats but also allow you celebrate the spirit of gifting by sending presents to other players.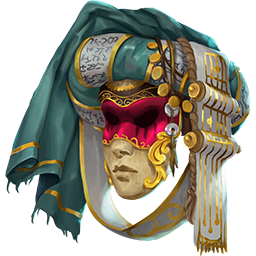 In addition, February will be spiced up with the new seasonal event Haunting of Carnester and April will ring in the Beaster Season.
You will also be able to collect a new item type through these seasonal events: Consumables which grant temporary benefits. Consumable have their own body slot in the inventory and will be used up if you send your character to a quest while having the item in question equipped.
Moreover, you can now exchange normal fragments and emblems for rare metal fragments at specific traders.
For a better overview, here is a list of the new features and fixes:
New Features:
Added a new area with higher tier and rewards
Added seasonal events, which will be repeated yearly
Added consumables as new item type, which can be equipped and disappears after usage
Added a present system, which allows players to send presents to other players
Added a curse system for monsters, which reduces the power of the character's equipment when it has no immunity
Added a trader for rare metal fragments
Weekly quests will now start date-based
Adjusted starting times of weekly collosseum quests
Removed normal metal fragments from "Mine of Dorastir" quest
Bugfixes:
Improved client performance
Reduced tracker size
Reduced emblem costs of head equipment in tier 7 trader
Reduced wrong experience point values of tier 8 bosses
Removed wrong set bonus of Wicked Demon Skin Vest
Removed "Send Currency" pop-up in VOA mode
Fixed a wrong value for remaining blocks in "Temporary Quests" overview
Fixed reduced amount of shown effects in the monster overview
Fixed double amount of transactions shown when dismantling equipment
Fixed a broken check of remaining resources of an account in a trader
Fixed a bug allowing to view own account in the leaderboard
Fixed a rare visual bug in the inventory
Fixed a rare bug making it not possible to cancel a trade offer
Fixed some typos