Equip your Character
Open the Inventory tab. On the right you will find the three reward items you have received for completing the previous quest. Drag and drop the items into the item slots and you will notice that the Power value of your character at the bottom of the right table increases.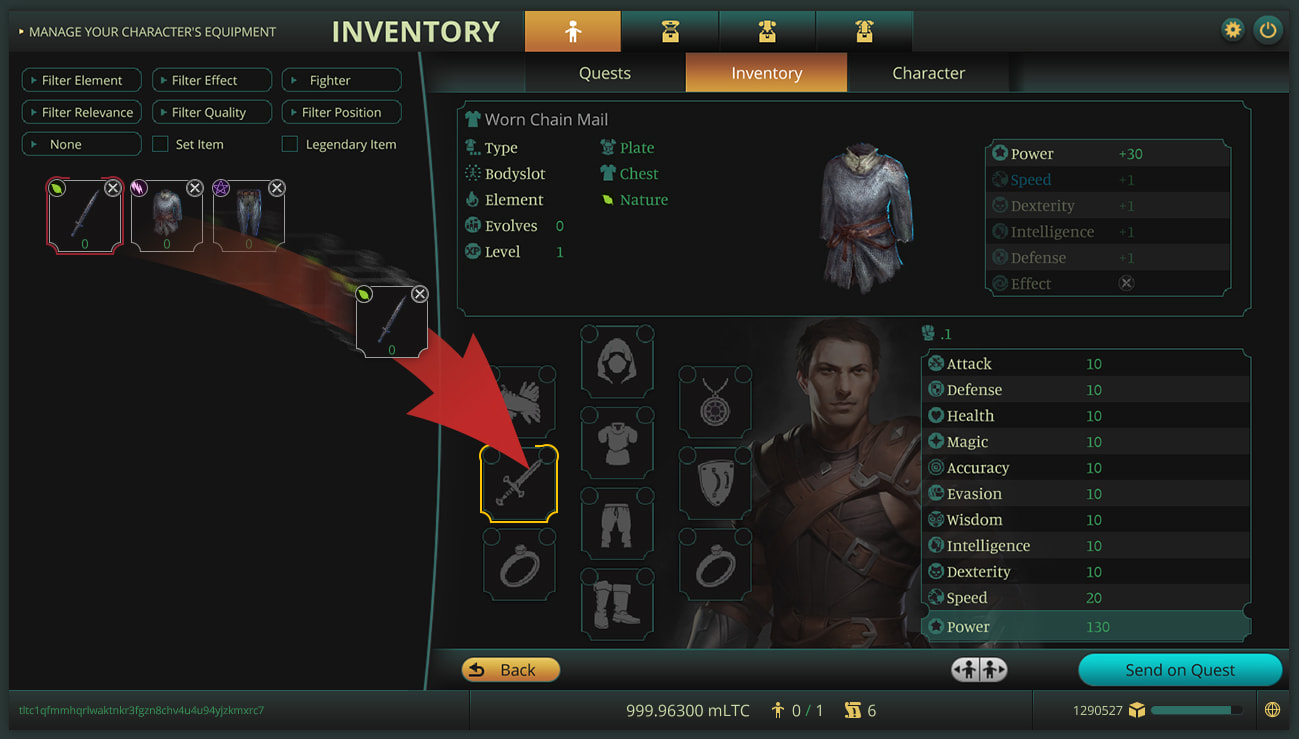 Drag and drop the item you want to equip to the fitting slot.
Open the Quests tab and you will see that your monster can now be defeated. Send your character on the quest and wait until it is finished. You will obtain some new items as reward. Repeat both quests until you find some useful items for your character class and equip your character with them.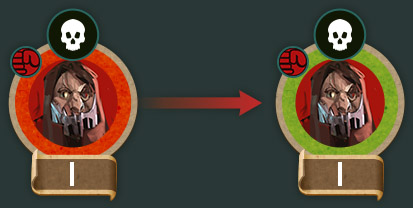 Quests borders turn green when they can be completed successfully.